Just like college signing days for athletes, STEM Signing Day celebrates outstanding high school seniors from around the state as they make their commitments to education programs focusing on science, technology, engineering and mathematics (STEM).
STEM Signing Day is an annual event that celebrates the accomplishments of Chicago Public School (CPS) and Gary, Indiana high school that aim to pursue a STEM-related post-secondary career. These students complete an application providing information about what inspired them to pursue STEM, what STEM programs the participated in whether a class or after school program
The STEM Mentor program provides STEM Signing Day recipients and alum with support on their academic and career pursuits. STEM Mentors are a viable and incredible resource. STEM Mentors help mentees navigate the undergraduate and graduate educational journey by imparting wisdom and advice.
STEM Mentors are STEM professionals from various corporations like the Boeing Company, Motorola Solutions Foundation or STEM institutions, and colleges and universities, students who are currently pursuing STEM in undergrad, graduate, or PhD, and STEM Signing Day alum
Chicago Learning Days is a celebration of innovative experiences and opportunities for youth to develop their sense of creativity, perseverance and curiosity.
My CHI. My Future. is a citywide initiative (not a program) that encompasses all youth programming, youth jobs, and youth opportunities in the City of Chicago.  The Chicago STEM Pathways Cooperative, through Project Exploration leads the MCMF work in the Austin Community.
STEAMbassadors are specially-trained mentors from partnering two-and four-year institutions that engage elementary and middle-school-aged youth in STEAM activities such as coding music, flying drones, building machines, and writing stories in online and face-to-face informal learning spaces.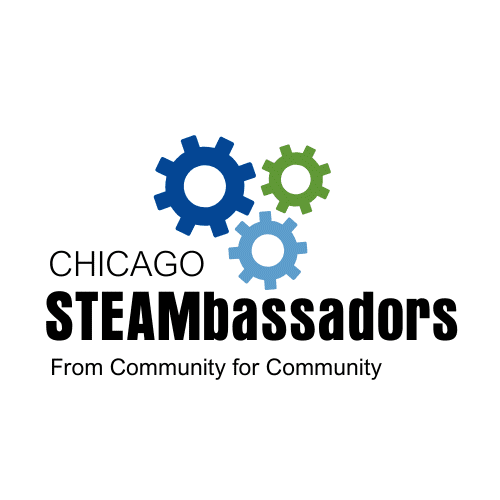 STEM in the CHI builds bridges for students to experience Chicago's premier science organizations during school breaks.
The STEM PUSH Network is a diverse group of partners, working to create systemic change in the post-secondary admissions process by reinventing the relationship between pre-college STEM programs and higher education admissions offices.